Elevate Your Event: Chauffeur-Driven Luxury Car Rentals for Unforgettable Moments in Lahore
If you're planning a wedding or a special event in Lahore and want to make a grand entrance, consider opting for chauffeur-driven luxury car rentals. SAF Rent A Car Lahore premium service adds an extra layer of convenience, allowing you to fully immerse yourself in the luxurious experience while a professional chauffeur handles the driving. With a fleet that includes prestigious vehicles like the Audi A6, Mercedes-Benz, Toyota Land Cruiser, and Prado, you're sure to create a lasting impression on your guests.
Luxury Car Options:
Audi A6: The Audi A6 is an embodiment of luxury, comfort, and performance. Its sleek design and advanced features make it an ideal choice for making a sophisticated entrance. With a professional chauffeur at the wheel, you can relax and enjoy the opulent interior as you're chauffeured to your event.
Mercedes-Benz: With a range of luxury vehicles, Mercedes-Benz offers elegance and style that's hard to match. The chauffeur-driven experience in a Mercedes-Benz ensures that you arrive in style while indulging in the comfort and refinement these vehicles are known for.
Toyota Land Cruiser and Prado: If you're seeking luxury with a touch of ruggedness, the Toyota Land Cruiser and Prado are perfect options. Driven by a skilled chauffeur, these vehicles provide a smooth and comfortable ride, whether you're navigating city streets or venturing into the outdoors.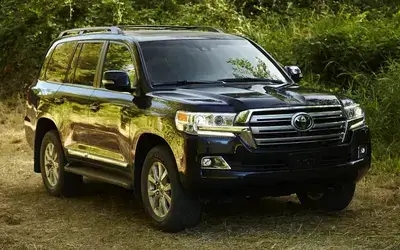 Benefits of Chauffeur-Driven Luxury Car Rental for Weddings and Events:
Relaxation: With a professional chauffeur handling the driving, you and your partner can relax and enjoy the journey without the stress of navigating through traffic or parking.
Time Management: A chauffeur ensures timely arrivals, allowing you to focus on the event's proceedings rather than worrying about transportation logistics.
Expertise: Chauffeurs are experienced drivers who are well-versed in handling luxury vehicles. You can trust their expertise to provide a smooth and safe ride.
Personalized Service: Chauffeur-driven services often come with a high level of personalized attention, ensuring that your journey is tailored to your preferences and needs.
Elegant Entry: Arriving at your event in a chauffeur-driven luxury car adds an element of sophistication and grandeur, creating a memorable and elegant entry.
Selecting a Chauffeur-Driven Luxury Car Rental Service:
When choosing a service for chauffeur-driven luxury car rental in Lahore, consider these factors:
Chauffeur Training: Inquire about the training and experience of the chauffeurs to ensure they are skilled in driving luxury vehicles.
Professionalism: Look for a rental service known for its professionalism, reliability, and commitment to delivering a high-quality experience.
Vehicle Maintenance: Ensure that the vehicles are well-maintained and regularly serviced for optimal performance and safety.
Reviews and Testimonials: Read reviews and testimonials from previous clients to gauge the quality of service provided by the rental company.
Customization Options: Discuss any customization options with the rental service, such as decorating the car or tailoring the experience to match your event's theme.
In conclusion, opting for chauffeur-driven luxury car rentals for your wedding or special event in Lahore offers a blend of elegance, convenience, and luxury. The Audi A6, Mercedes-Benz, Toyota Land Cruiser, and Prado, driven by professional chauffeurs, promise to make your entrance and overall experience truly unforgettable.
How to Book:
Booking your economy car rental with driver from SAF Rent A Car is easy:
Online: Visit our website and use our user-friendly booking platform to select your desired car, date, and time. Provide your pick-up and drop-off locations, and any special requests you might have.
Phone: Contact our dedicated customer service team at our phone number, who will assist you in selecting the right car and driver for your needs.
In Person: Visit our rental office to speak with our staff directly and make your booking.
Contact SAF Rent A Car:
For inquiries, reservations, or any assistance, feel free to contact SAF Rent A Car:
Phone: +92 304 2795250
Email: aamir.aijaz@gmail.com
Website: saftours.com