SAF Rent A Car Lahore Lahore keeps a fleet of highly maintained Honda Civic for rent in Lahore with drivers. The company spends a lot of time and money on these vehicles to ensure safety and reliability.
Honda Civic rent in Lahore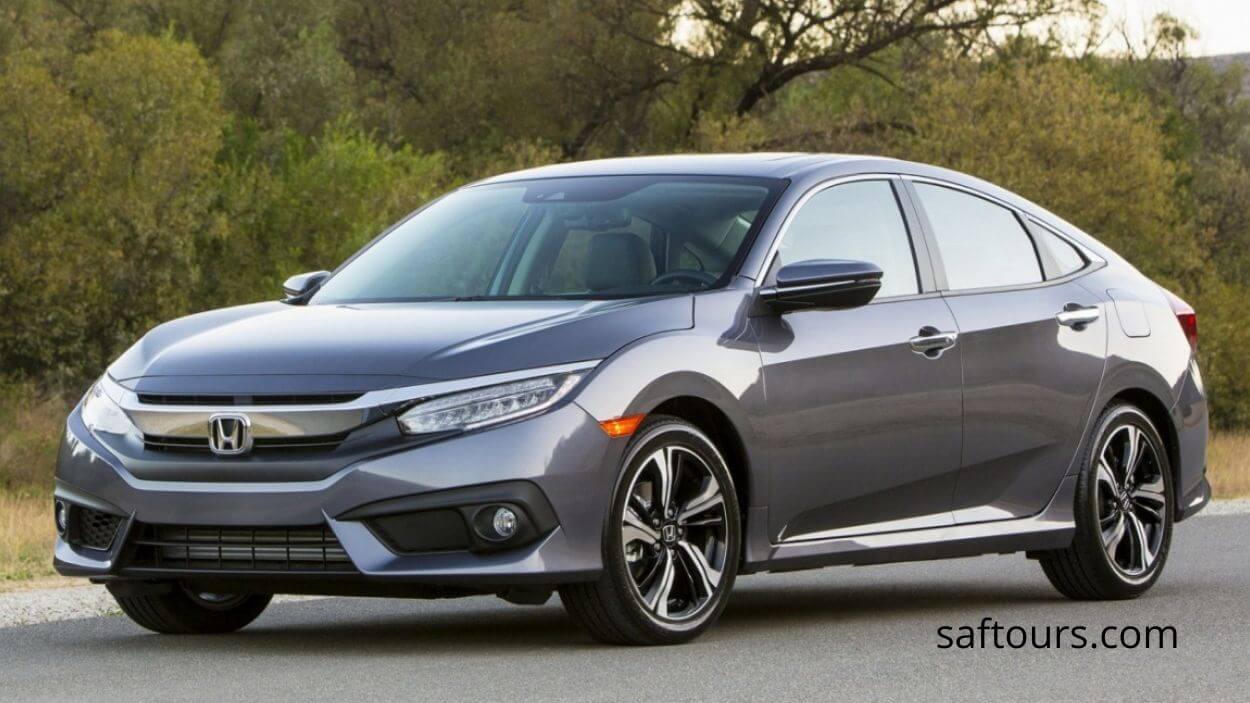 Car Name: Honda Civic
Vehicle Type: Compact car
Registration: 2020 2021
Seats: 4
Per day rent Lahore: PKR7000, Duration: 12 hours
Per day rent outstations: PKR8000, Duration: 24 hours
Fuel, tolls: not included
Driver charges: PKR1500
Honda Civic per day rent
Here are some one-way drop-off rates of Honda Civic rent in Lahore to different cities of Pakistan. These prices include rent, fuel, and toll taxes.
Civic Lahore to
Bahawalpur PKR22000
Faisalabad PKR15000
Islamabad PKR22000
Multan PKR22000
Peshawar PKR28000
Read Terms & conditions before placing an order.