Convenient Hourly Car Hire with Driver in Lahore: Affordable Rates and Flexibility
When it comes to getting around Lahore without any fuss, opting for hourly car hire with a driver is a smart choice. This service is perfect for quick trips around the city and offers a pocket-friendly and hassle-free solution.
The vehicle provided for your travel boasts a 1300 cc engine, ensuring a smooth and comfortable ride. What's even better is the affordable rate of just PKR 400 per hour, making it easy on your wallet. And if you're concerned about distance, worry not – the rate per kilometer is only PKR 22.
Keep in mind that for this service, you're not limited to a specific car make or model. This flexibility ensures that you get the right vehicle for your needs. However, it's essential to book your ride no earlier than 2 hours before your intended departure time.
Vehicle: 1300 cc
Rate per hour: PKR400
Rate per Km: PKR30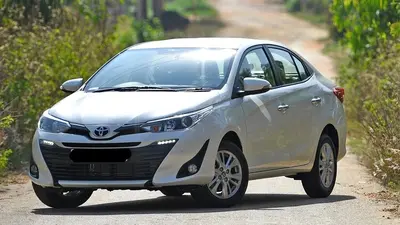 Lastly, while enjoying your ride, please note that idling with the air conditioning on is not allowed. This policy helps conserve energy and contributes to a greener environment. So, whether it's a short business meeting or a quick tour around Lahore, our hourly car hire service with a driver is here to provide both convenience and savings.
Why Pick SAF Rent A Car:
Skilled Drivers: Our drivers are experts, licensed, and carefully checked to ensure safety and a comfortable trip. They know local roads, traffic, and rules, getting you where you need to be on time.
Good Prices: We get that your money matters. That's why our economy car rental with driver is priced competitively. Get your personal driver at a cost that works for you.
Easy Travel: Forget about stressing over unknown roads, parking, or traffic. Our drivers pick you up and drop you off, making travel super smooth. Be
Flexible: Need a car for a while? We've got options. Rent from SAF Rent A Car for a few hours, a whole day, or more.
Always Open: We're here 24/7, so you can travel whenever works for you.
Booking Made Simple: Getting your economy car rental with driver from SAF Rent A Car Lahore is a breeze:
Online: Visit our website and use the easy booking platform. Pick your car, date, and time. Tell us where you'll start and finish, and if you need anything special.
Phone: Call our helpful team at +92 304 2795250. They'll guide you to the right car and driver. In Person: Meet our staff at the rental office and book directly. Reach Out to SAF Rent A Car:
For questions, booking, or any help, get in touch with SAF Rent A Car:
Call: +92 304 2795250
Email: aamir.aijaz@gmail.com
Website: saftours.com
Address: E90/43 Street 3, Extension Super Town, Lahore, Punjab 54810